About
Cooking with your own hands is a fun and fulfilling experience for all, whether you are having quick meal by yourself or a full meal with friends and family. ABC Cooking Studio offers cooking lessons for all that allow you to experience the joys of cooking in a memorable and relaxed atmosphere. We aim to bring smiles to dining tables all over the world.
ABC Cooking Studio started its business in a one floor building in Shizuoka, Japan, in 1985. We are not only a cooking studio but also a social place. Cooking can be a present gathering opportunity with your friends, and ABC Cooking Studio is the perfect place to experience fun and enjoyable lessons in a friendly and casual environment.
ABC Cooking Studio originated in Japan, and is quickly growing its business worldwide. We have expanded our cooking studio in Asia since 2010, starting with China, Hong Kong, Taiwan, Korea, Singapore, Thailand and Malaysia. ABC Cooking Studio now has over 150 studios worldwide and over 1,000,000 members historically.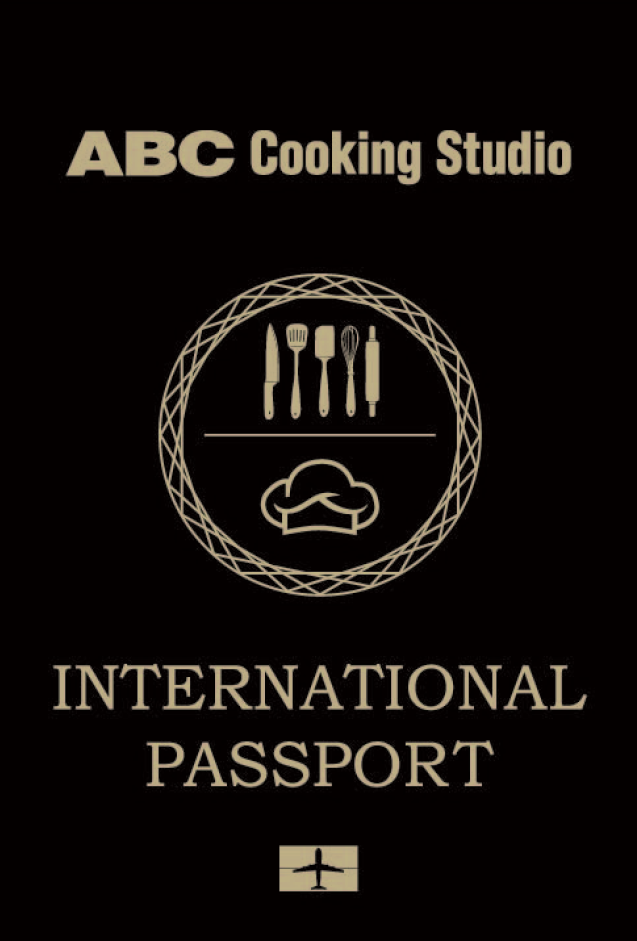 Basic Rules
Passport holders can apply for an overseas lesson through direct phone call to the destination country (or regions) or submit an overseas lesson request form on the website. Taiwan, Korea and Japan accept phone call booking only.

Lesson will be conducted in the local language of the destination country

Passport holder is eligible for 1 complimentary regular lesson (Basic Course only) at each participating country. This privilege is not transferrable and cannot be exchanged for cash or its equivalent, neither can it be used in conjunction with any other promotions.

An overseas lesson should be attended within 1 month from issued date and before passport expired.

Request to extend the validity period of an overseas lesson will not be entertained.

The passport validity period is determined by home country.

Passport holder must present his/her ABC Cooking Studio Membership Card when attending the lesson for verification purpose.

Please keep the passport well and safe. There is no replacement for lost or damaged passport.

The definition of a regular lesson may vary from time to time and between different countries. ABC Cooking Studio Worldwide Limited and all its subsidiaries reserve the final decision on what types of lessons are applicable to this privilege.

ABC Cooking Studio Worldwide Limited and all its subsidiaries reserve the right to make any final decision in cases of disputes.
For more details, please refer to the international site.